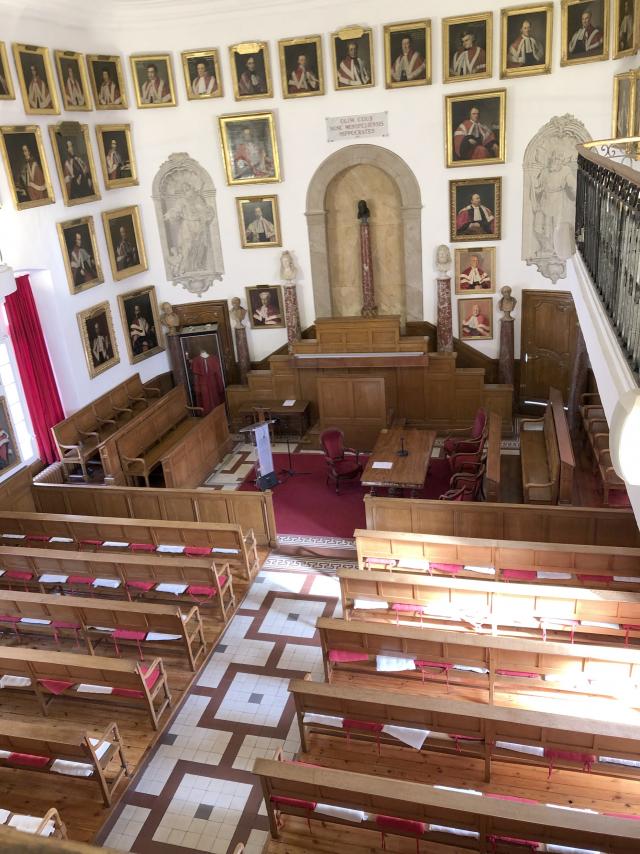 A bit of History
Adjacent to St. Peter's Cathedral, the university is located in a former 14th century monastery that was devoted to law and theology. Lord Guilhem VII had already signed an edict authorizing the teaching of medicine in Montpellier, but it was not until 1220 that the "Faculty of Medicine" was officially recognized.
It is the oldest medical school in the West that is still functioning. The walls of the hall are decorated with portraits of the most famous teachers in formal dress, among them a certain François Rabelais.
The Faculty houses numerous treasures, including a library of 900 manuscript volumes, 300 incunabula, 100,000 volumes printed before 1800, and all the theses produced by the faculties of Montpellier and Paris since the 17th century.