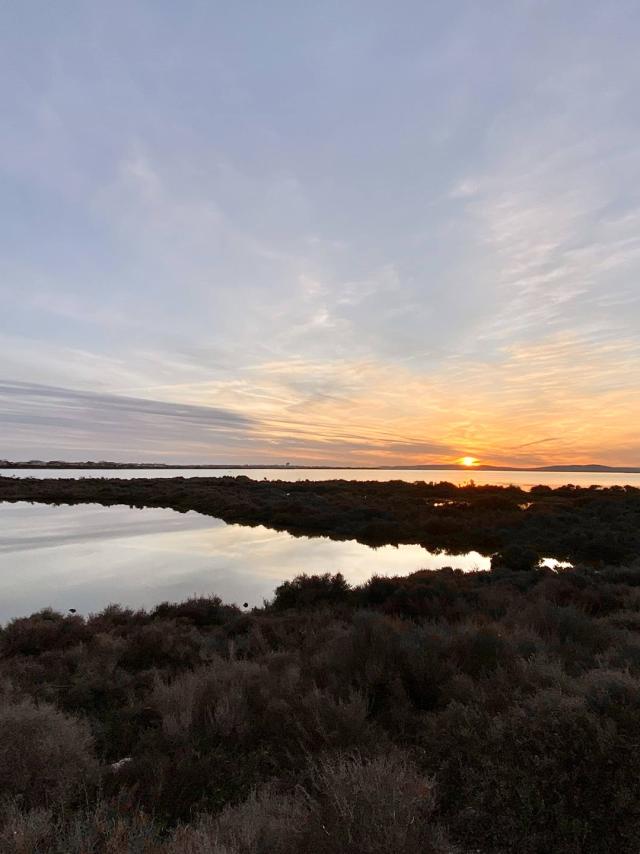 Ponds and Camargue traditions
In the village, the Saint-Sixte church dominates over the old town.
You will notice the colourful house fronts of the town centre – mauve, pink, ocre and orange – and of the 'rue du Courreau' leading to the arenas.
The bloodless bullfighting tradition is very much alive in Pérols as can be seen in the numerous events organized such as the Festa Campera in July or the Bullfighting School created by the municipality, one of only two locations in the Metropole with the school of Baillargues where the art of 'raset' (how to snatch a rosette and other items tied between the bull's horn) is still taught.
Pérols most emblematic site, the Port de Carême also called 'Pérols fishing sheds' developed on the shore of the étang de l'Or.
From the 16th century, eel fishermen mainly, built the first sheds near the harbour. Until 1950, this area was only inhabited by fishermen.
Today, only a few original sheds have been preserved.
Take a stroll along the shore of the étang de l'Or passing the 'Pointe de la Grave' at the mouth of the harbour where you can see dwellings of the time and come across fishing nets laying on the sand.