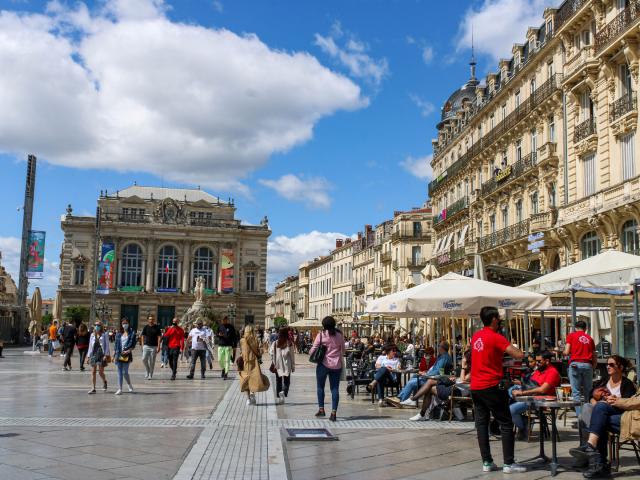 1. ENJOY A DRINK ON THE FAMOUS PLACE DE LA COMÉDIE
The beating heart of Montpellier, Place de la Comédie is THE place to be in Montpellier. Formerly called Place de l'oeuf for its oval shape, it is one of the largest pedestrian spaces in Europe, dominated by the Opéra Comédie. In the center, proudly sits "the 3 Graces", a fountain statue created in 1773.
The place to be to take the pulse of the city.
---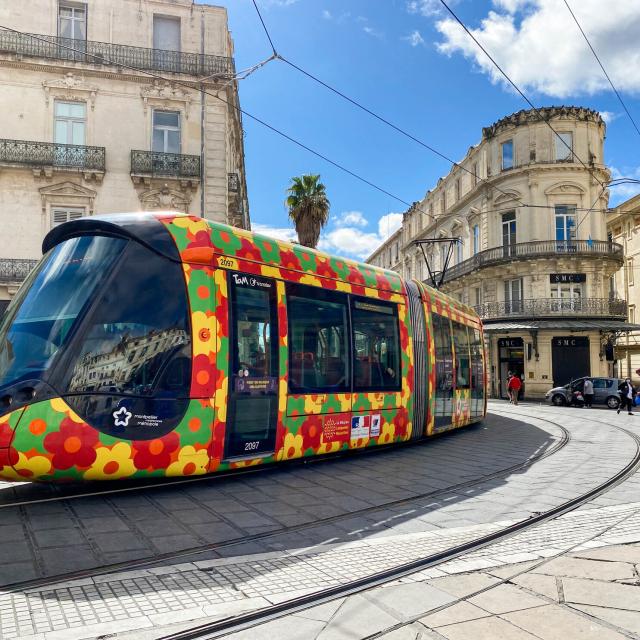 A pedestrian-friendly destination, enjoy discovering Montpellier on foot, bicycle or tram.
Leave stress and noise behind. Here, cars are not welcome in the city-centre. Upon arrival at St Roch station, visitors are immediately immersed in a vast pedestrian area.
The thrill of discovery is all the more intense, with street artists and buzzing café terraces from which to watch the permanent ballet of the 4 colourful tram lines serving the city.
---
3. ENJOY A WEEKEND STROLLING AROUND STUNNING HERITAGE SITES
The ancient city-centre of Montpellier is packed with winding, medieval streets, a symbol of its proud past. Rue de la Valfère, rue du Bras de Fer, rue de la Argenterie all offer visitors a taste of bygone times.
The very best way to discover them? Leave the map behind, and just enjoy discovering the aura of these narrow streets.
On the agenda, a fun shopping spree in boutiques with vaulted ceilings, which alone are worth the visit and a trip back in time, where designers, antique dealers, tea rooms and galleries abound!
---
4. TAKE IN THE SURROUNDING COUNTRYSIDE
Montpellier Méditerranée offers a kaleidoscope of colour and atmospheres. The landscape around the central city of Montpellier is a genuine ode to nature: vineyards, hiking trails, sandy beaches, the nearby Pic Saint Loup, all less than an hour away , along with picturesque Languedoc villages... The best place to discover the panorama of landscapes?
From the top of the triumphal arch or water tower.
---
5. ENJOY A DAY BEING SURPRISED AT THE CULTURAL BUZZ
A preference for fine art or contemporary art…? Not to be missed: the Fabre Museum, considered as one of Europe's most beautiful Fine Arts museums, with European works from the Renaissance to the present day, and a full wing dedicated to contemporary artist, Pierre Soulages.
And the MO.CO, a brand new contemporary art centre that opened its doors in June 2019, showing temporary exhibitions from international collectors.
Lovers of urban culture must not miss the Halle Tropisme, newly installed in the Creative City which has taken up residence in a series of former army warehouses.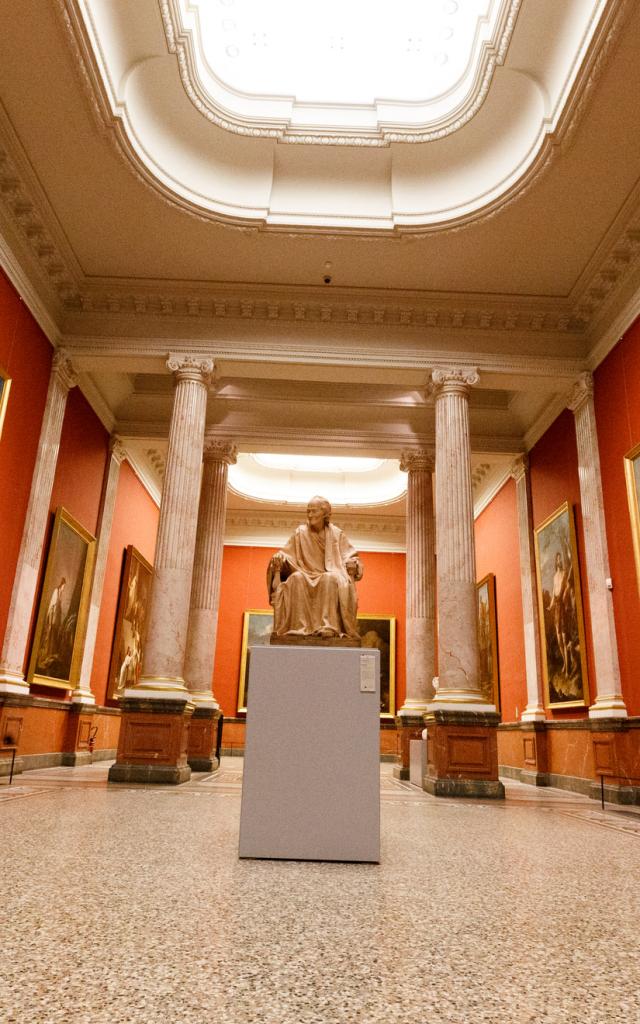 6. S'ÉVADER LORS D'UN VOYAGE ARCHITECTURAL
Visitors to Montpellier are immediately struck by its vibrant diversity.
Each district of the city is unique and distinct, illustrating the city's 1,000-year old history.
A clever mix of ancient and contemporary architecture, from medieval alleys to architectural masterpieces by top international architects, including Jean Nouvel, Zaha Hadid, Massimiliano Fuksas, and many more! Starck's latest creation is also a must-see: Le Nuage, also l'Arbre Blanc by Sou Foukimoto or the Folie Divine by London architect, Farshid Moussavi.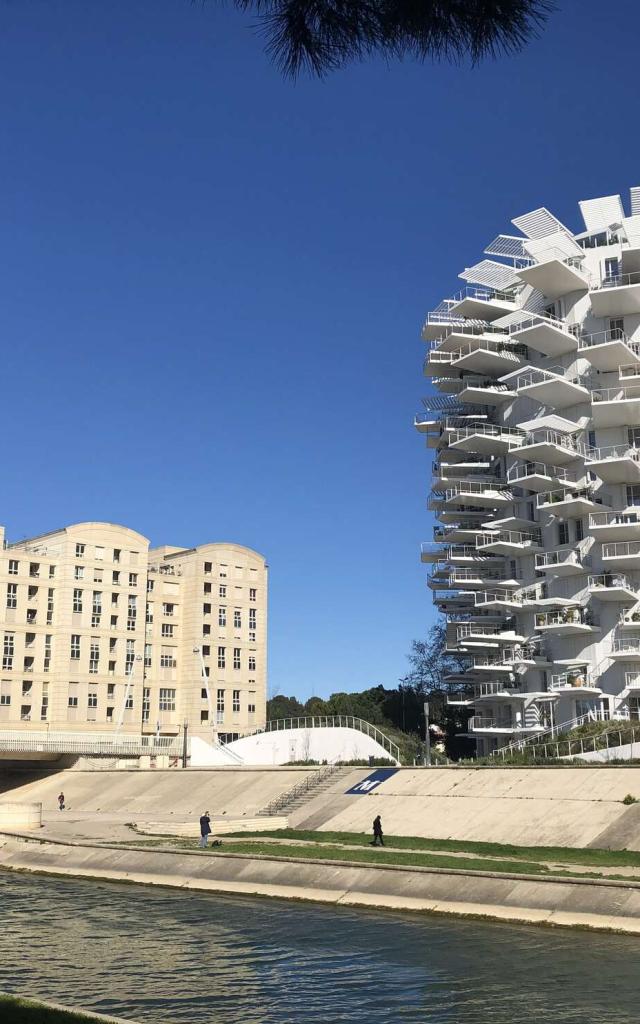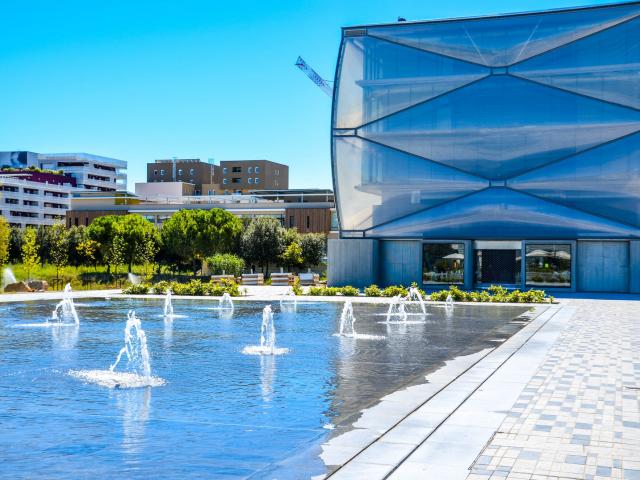 All year round, everywhere, all the time!
Vibrant, effervescent, Montpellier Méditerranée lives to the rhythm of its major events: Montpellier Dance Festival, Radio France Occitanie Montpellier Festival, International Festival of Extreme Sports, Coeur de Ville en Lumières, but also an ode to traditions with the bullfighting trophy, the celebration of sea and so many others…
Combine stay and event, the good plan to live and share Montpellier Méditerranée!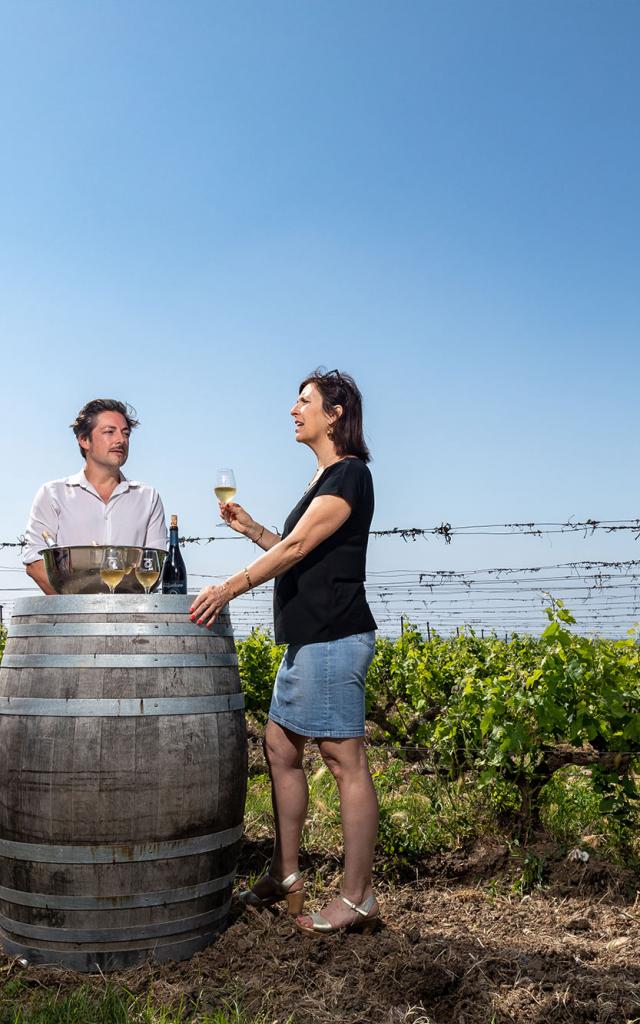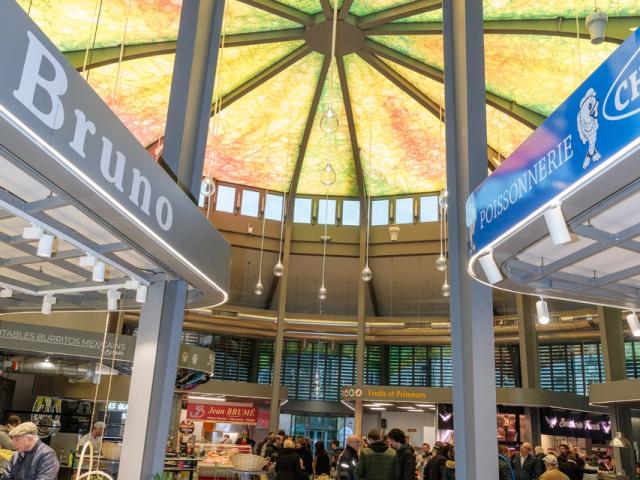 8. LET YOUR TASTE BUDS DO THE WALKING
A visit to Montpellier Méditerranée is not complete without a tasty gourmet break! Not to be missed?
A tasting-producer discovery combo: local wines direct from neighbouring vineyards, oysters straight from the Thau lagoon just 20 minutes from Montpellier, olives and oils from their producers.
But also, directly from the merchants of the many markets and gourmet halls located in Montpellier.
9. TAKE A STROLL,NIGHT AND DAY
Hop on line 4 of the tramway to visit the city centre and discover some of Montpellier's most beautiful heritage jewels: Place Royale du Peyrou, Faculty of Medicine, the monumental towers (Tour des Pins, Tour de la Babote)…
Our special favourite? Visit the cityat nightfall, and discover all these treasures beautifully lit up!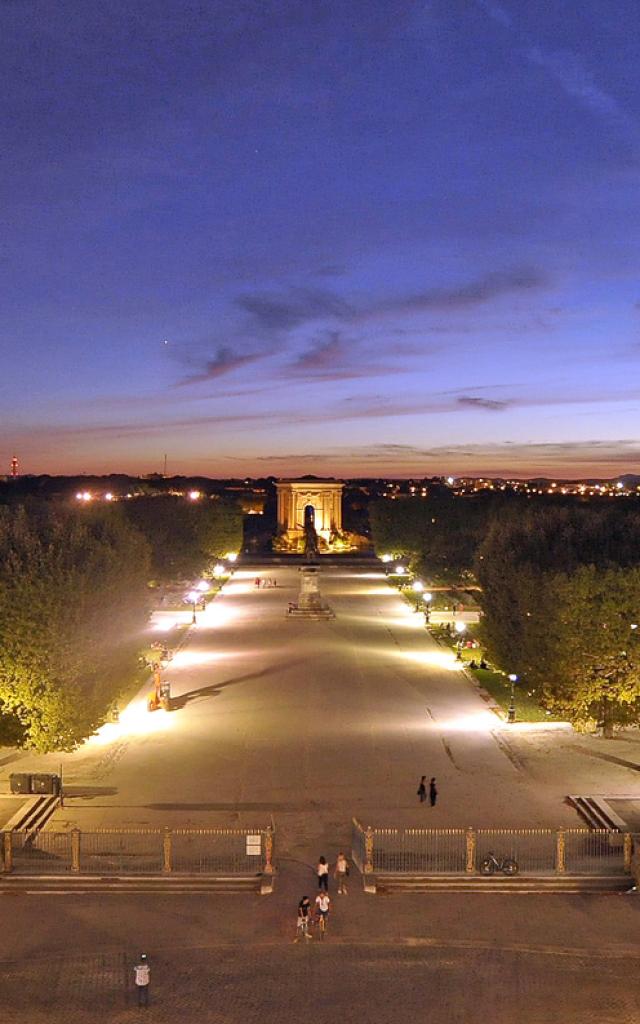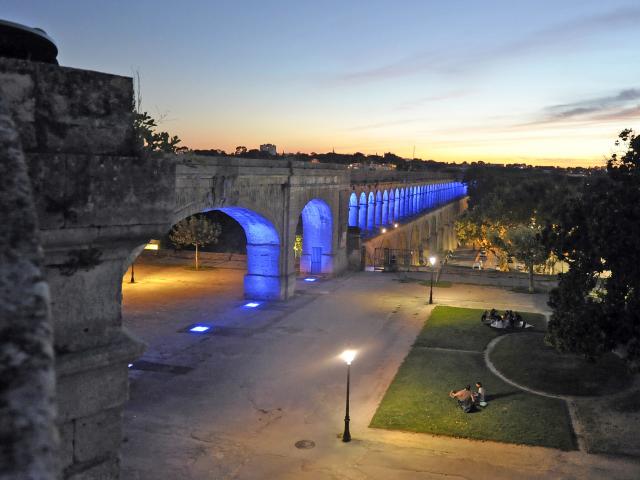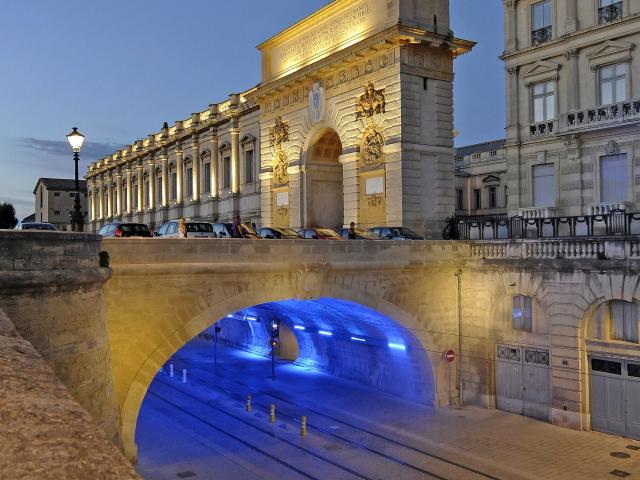 10. ENJOY A STAY HAVING FUN AT THE NEARBY BEACH
With the Mediterranean just 11km away, the seaside is an integral part of the Montpellier experience.
Enjoy an invigorating getaway to Villeneuve les Maguelone… not to be missed! Discover Maguelone cathedral, a Romanesque jewel in an enchanting setting between vineyards and the sea.
From April to September, beach cafés open their doors; pop-up restaurants and event/concert spots abound, all very popular with Montpellier's residents and tourists.
A tip? Take a bike ride out to the beach, through the Port Marianne district, then along the fully-secured Mediterranean trail…
Enjoy feeling the wind in your hair!