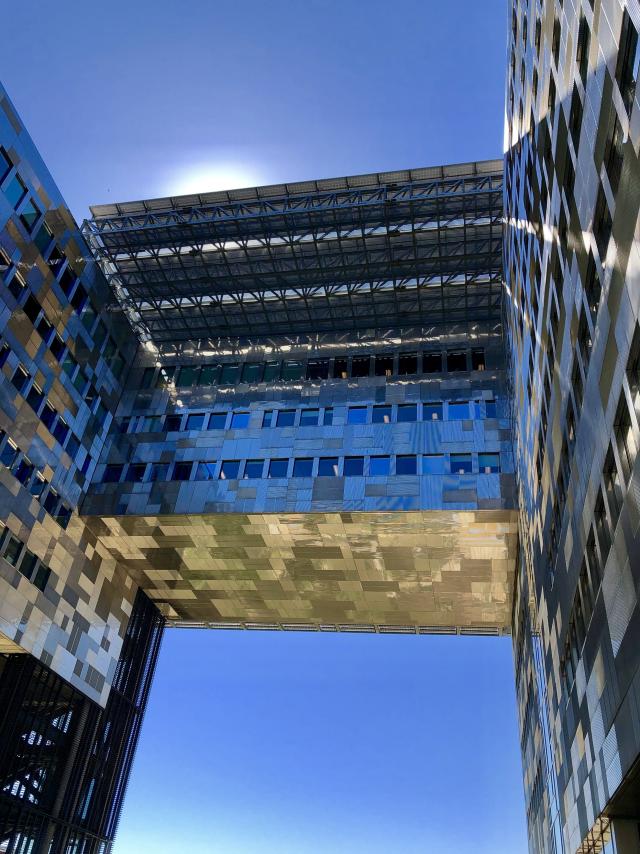 A 21st century urban project
What is this immense blue cube with metallic reflections on which you have your eyes riveted?
Designed by architects Jean Nouvel and François Fontès, the Montpellier City Hall looks like a spaceship and marks the birth of the 21st century urban project, which is still going on today with the emergence of the "new Folies".
A high-performance building, it is at the crossroads between the contemporary district on the banks of the Lez (Port Marianne district) and the old historic centre.
A must-see in contemporary architecture that you can discover during a walk or cycle along the Lez on the greenway leading to the beaches.
Opposite, around the Jacques Cœur basin, numerous bars and restaurants will still seduce the most gourmet.