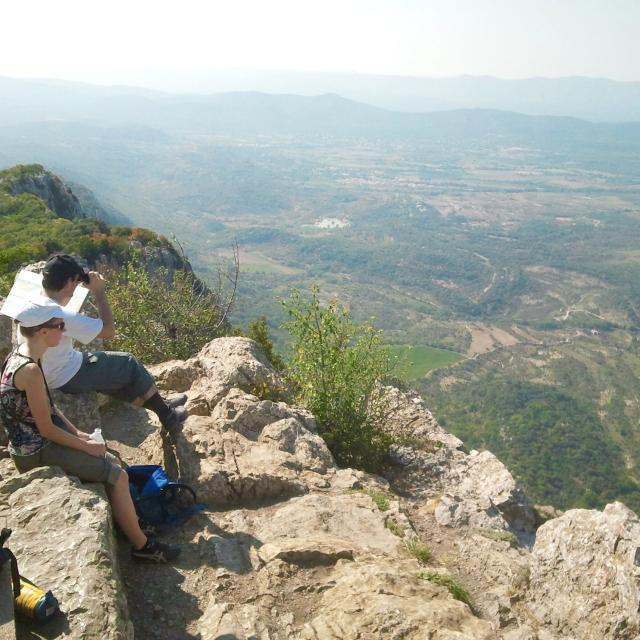 one of the best hiking trails of the garrigue
Located 25 minutes away from Montpellier, the Pic Saint-Loup is set against the first foothills of the Cévennes in the Garrigues area north of Montpellier.
Its summit, at an altitude of 658 m, is marked by a chapel and a cross offering a panorama of the garrigue.
The Pic Saint Loup, visible from a large part of the Hérault department, can be reached on foot in about 1 hour for those who enjoy hiking.