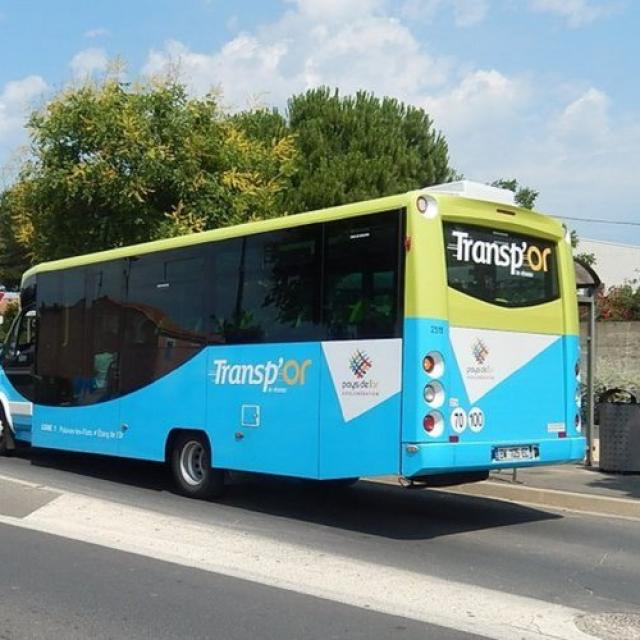 1. La ligne 4 - La Grande Motte/Carnon/Pérols
Line 4 of the Pays de l'Or Transp'Or network links La Grande Motte to the terminus of line 3 of the Tramway (stop "Etang de l'Or" in Pérols) via Carnon.
An interconnection is possible on several stops of the line with the liO-Hérault Transport 606 (Montpellier – Aigues Mortes).
Attention: service provided by 2 different networks – different fares and tickets
---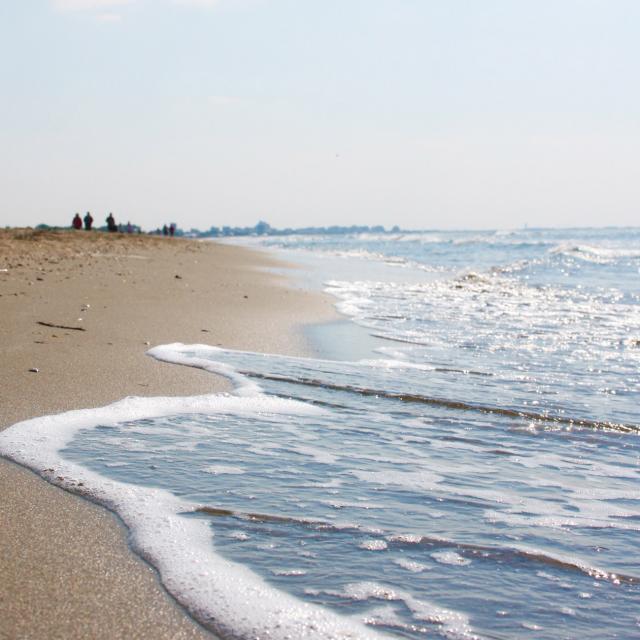 2.Hérault transport line 631 - Direction Palavas-les-flots
Line 1 of the Transp'or network of the Pays de l'Or serves the commune of Palavas-les-Flots.
Two possibilities:
From Montpellier tramway line 4 (stop Garcia Lorca) and TaM bus lines 11 and 32 (stop Garcia Lorca) take the bus liO-Hérault Transport 631 to Palavas-les-Flots (Salle Bleue)
From the tramway line 3 (stop Pérols – Etang de l'Or), take the bus line 1 of the Transp'or du Pays de l'Or network to Palavas-les-Flots (Salle Bleue).
Pay attention: service provided by 2 different networks – different rates and tickets
---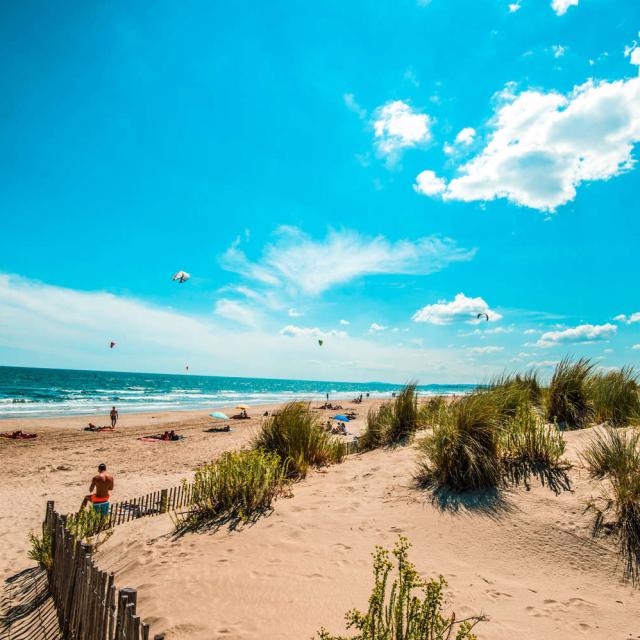 3. Hérault transport line 606 - Direction plages de Carnon, Grande Motte, Grau du Roi
Line 606 of Lio Hérault Transport links the tramway stop 1 "Place de France" to Aigues-Mortes, passing by the coastline and the beaches of Carnon, La Grande Motte and Le Grau du Roi.
Single ticket TAM (tramway) intermodal option possible. Purchase on board the bus only.
---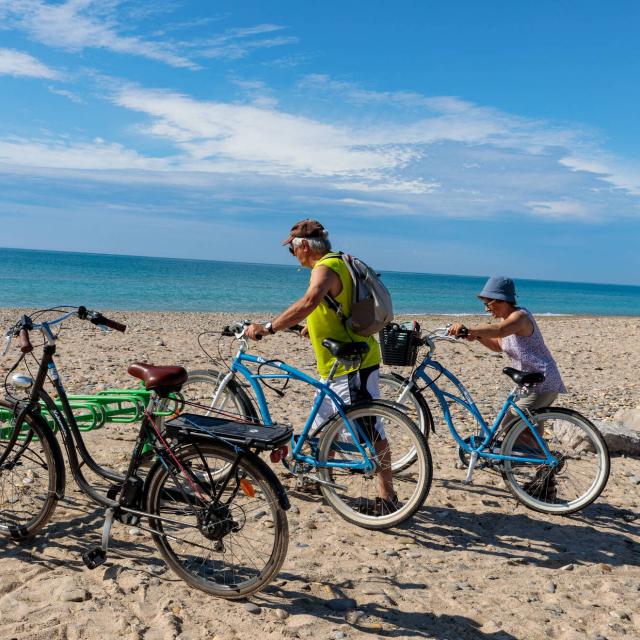 4. TAM ligne 32 + véloplage
Bus Line 32 connects the tramway stop 4 "Garcia Lorca" to Villeneuve-lès-Maguelone and is reinforced in the summer period with additional departures between the Garcia Lorca bus stop and the VéloPlage stop.
Every weekend in June and every day during the summer season, near the "Pilou" stop on line 32, the Véloplage service (Accueil Vélomagg located at impasse des Sycomores) allows you to reach the beach by taking advantage of free Californian bicycles, which can be equipped with a trailer to transport children under 2 years old or a baby seat, and children's mountain bikes.
Valid on presentation of a valid TaM transport ticket (ticket or season ticket).
The beach is also accessible out of season, on foot from the Station Pilou. During the season, a free little train can take you to the beach. Consult the Pilou and Prévost beach services
---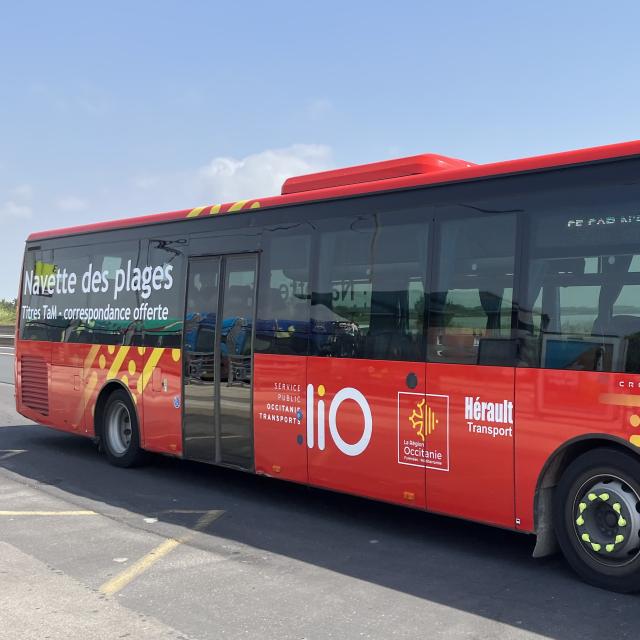 5. The beach shuttle - Hérault Transport line 633
It connects the stop of line 3 Pérols Étangs de l'Or to the beach "Grand Travers"
The tram ticket purchased from a distributor on the quays works in the shuttle bus with a "Hérault special transport beach shuttle + TAM" rate of € 1.60 per trip.
---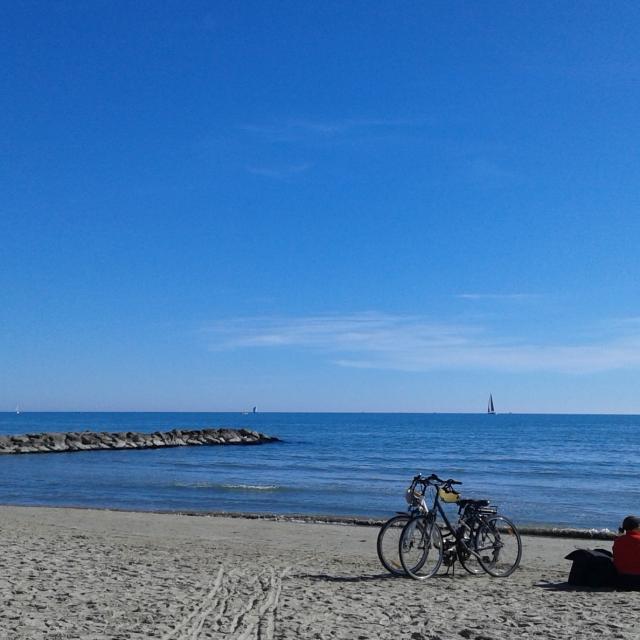 6. With the bike at the beach
Le centre-ville de Montpellier est situé à 13km des plages.
Pour y accéder en vélo rien de plus facile:  Longez le Lez jusqu'à Palavas-les-Flots !
Pour aller à Carnon, bifurquez par le bassin Jacques Coeur, longez les voies du tramway 3 jusqu'à la mer.
Lors de votre parcours via la voie verte entre Montpellier et Palavas-les-Flots, faites une pause au bureau d'information touristique de Lattes à l'espace Lattara, avenue de Montpellier.