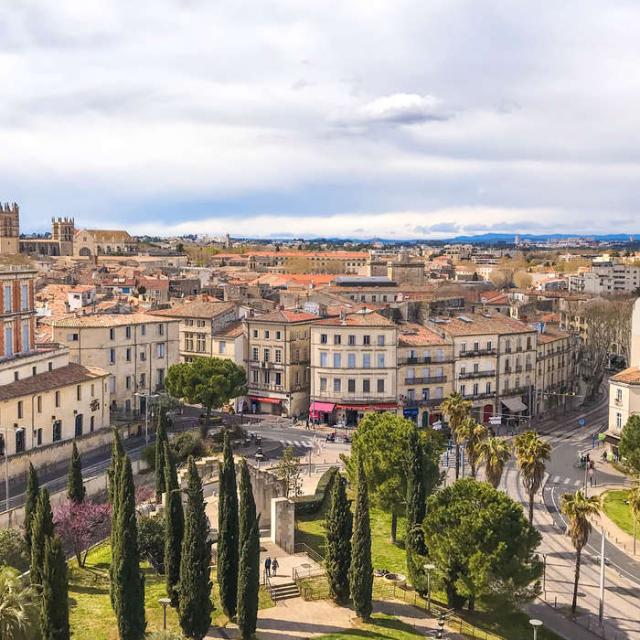 Welcome to the heart of Montpellier Méditerranée!
Whether you are looking for an urban escapade, a reconnection with nature, a bold experience or simply good times together, let the Mediterranean ambiance and the 1,001 jewels of the region surprise and delight you.
Must-sees like the Place de la Comédie, the Faculty of Medicine, the courtyards of private manors, the contemporary heritage, the Musée Fabre, the Arc de Triomphe and Maguelone Cathedral are sure to delight you…
But the Greater Montpellier Region is so much more than that!
This modern city which always wanted to develop and grow is also an example of controlled urbanization with its districts like Antigone and Port Marianne. 
Great architects the likes of Jean Nouvel, François Fontès and Ricardo Bofill have all spent time in Montpellier, and the designers Garouste, Bonetti and most recently Christian Lacroix have also added their own personal touches to the city by creating the décor for the city's trams.
Its surprising and diverse architecture is what endows Montpellier with so much charm.