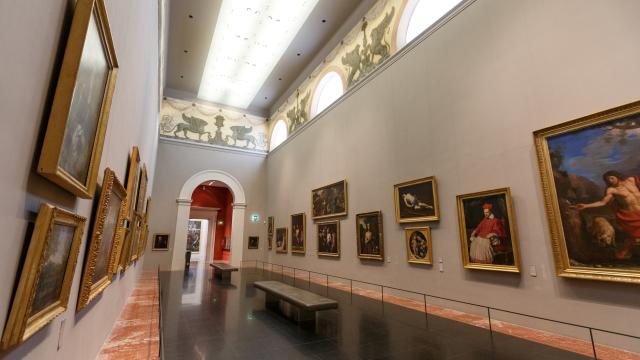 A bit of History
The interior wall, entirely made of textured glass, lights up at night with more than 3,000 neon devices. This original glass facade is an important architectural element of the project. This pavilion is dedicated to works from the 20th century: Pierre Soulages, Simon Hantaï and the "Support-Surface group".
A natural and coherent route allows you to cross the spaces of the Jesuit college dating from the 17th century, passing by the Fabre Museuminstalled in 1828 in the private mansion of Massillian. Then it underwent major transformations such as the spectacular Galerie des Griffons, restored to its original volume.
The visit continues through 19th century enlargements, in particular the Galerie des Colonnes built in 1875-1878 to house the Bruyas collection.