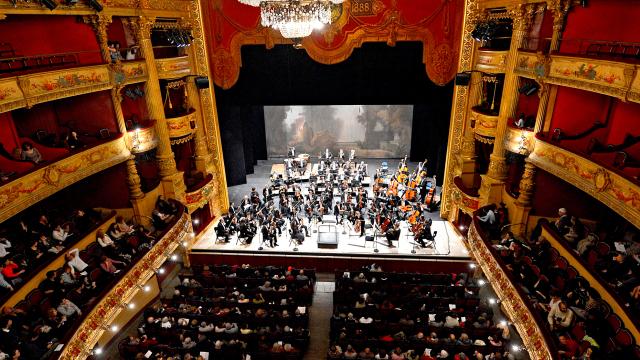 A unique artistic heritage
The Opera Comédie, at the end of the Place de la Comédie, is a real Italian-style theater with gilding and draperies built in the 18th century but damaged several times by fires; it took on its definitive appearance at the end of the 19th century. Excluding Parisian establishments, it is the largest Italian-style theater in France after the one in Bordeaux.
The Tourist Office regularly organizes visits, which allow you to immerse yourself and to appreciate the sculptures and paintings.
And to have an eye on behind the scenes, thanks to the presence of the manager who alternates explanations and anecdotes.